Monday, June 17, 2019
"You Have Arrived" a short film by Matthew Minson
Sam Houston Southwest Film Investment Fund adviser Matthew Minson, has completed his short film You Have Arrived, www.youhavearrivedthefilm.com which is now enjoying its festival run. This was Matt's directorial debut of a dark comedic take on a timely, global concern. Inspired by the work and commentary of Steve Wozniak this film is the story of a young couple who are initially amused when their GPS and Tablet navigation systems begin giving conflicting driving directions. This soon turns to embarrassment and something much more uncomfortable when the devices threaten to tell everything they know about the humans to get them to comply.
When asked about it, Matt explained his idea.
"The theme of this deceptively simple, short narrative – in which a young couple is socially manipulated by the communications devices designed to serve them – is most simply stated as one of threat. Not necessarily from some menacing rise of the artificially intelligent machines, though that certainly is a part, but rather from the seductive ease of surrendering our ability to critically think to the point of dependence, and ultimately, subordination .
Oh and for the record, I do believe that as the computer points out, foreplay is longer than 35 seconds."
Check back for updates on festival dates and showings.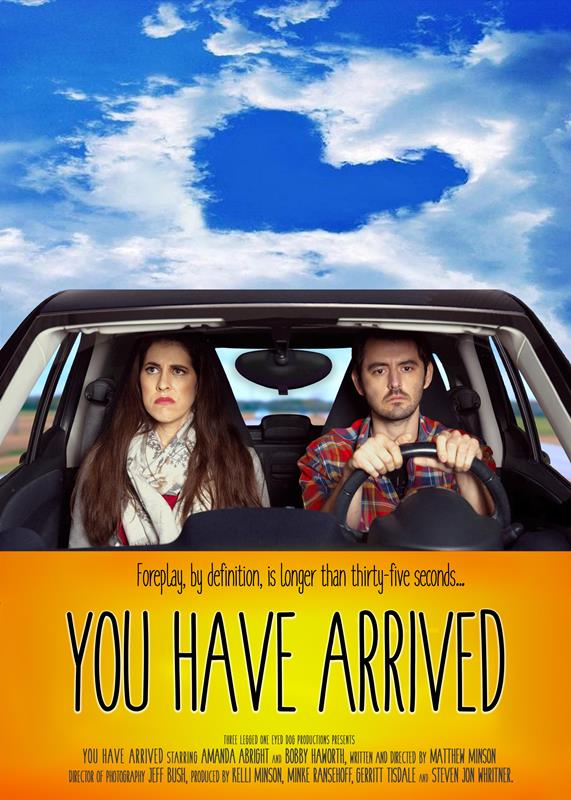 Back to
Press Releases