Approved Projects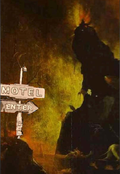 Incidentals
Release: 2019
Director(s):
Matthew Minson
PROJECT TYPE: Feature Film
SCREENPLAY BY: Matthew Minson
PRODUCER ATTACHED: Stephen Jon Whritner
TALENT UNDER CONSIDERATION: TBD.
PROJECT DESCRIPTION: A flawed aspiring writer holes up in a seedy motel in Louisiana for the International Three Day Novel Competition. Unfortunately the crummy room creeps him out, the staff creep him out and he is certain that something supernatural is out to get him... then again, it might just be his meds.