Our Team
Dr. Andre Dobson
Board Member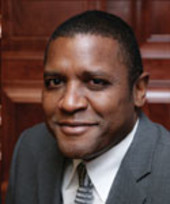 Dr. Andre Dobson
Corporate Medical Director for Anesthesia Healthcare Partners in Altanta, GA.
Since 2005, Andre Dobson, MD has held the role of corporate medical director at AHP; while still finding time to actively practice anesthesiology.
Dr. Dobson received his undergraduate degree from University of Pennsylvania while continuing on to receive his medical degree from the University of Pittsburgh. Dr. Dobson completed his anesthesia residence at Western Pennsylvania Hospital and is an active member of American Society of Anesthesiologists, Pennsylvania Society of Anesthesiologists, International Anesthesia Research Society, International Trauma Anesthesia & Critical Care Society and the American Academy of Pain Management.
Andre is an avid supporter of film industry. He's been a technical consultant on medical matters for several films.
Back to our Team »