Our Team
Matthew Minson, M.D.
Script Writer and Board Advisor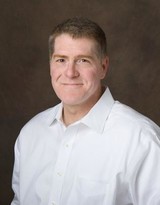 Matthew Minson, MD is an author, inventor, cartoonist and clinician and holds appointments and assignments as the Senior Advisor for Health Affairs for the Texas Engineering Extension Service, and at Texas A&M University. An acknowledged expert on austere care and disaster medicine, he additionally has served as the Medical Director for Texas Task Force One, FEMA-USAR at Texas A&M University and he is an editor for Health and Science at the Texas A&M University Press and the Texas Press Consortium.
Matthew Minson, M.D. is the writer of New Soul (2013) directed by Mike Fry and starring Larry Miller based on his prize-winning short story, The New Souls Department. He is a Stowe Story Labs alum, and the author of an award-wining series of books published by Texas A&M press. He was a Faulkner-Wisdom top-ten in 2014 and was nominated for a National Book Award in 2016. His film credits originated with "Rocketman" starring Harland Sanders and William Sadler in 1997 as the director of Mobil Med which provided location medical services to the film industry and continued through 2003 when he turned his attention to the literary enterprise and the optioning of his first book. He is the producer of The Medical Minute with Dr. Harry Fish for which he is a contributing writer. He has been a contributing writer to and has appeared on C-Span, CNN, National Public Radio and a host of others. He is currently working on development of a true crime series and his next book.
Back to our Team »