Our Team
Gail M. Petry
Executive Producer and Board Advisor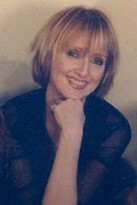 Gail M. Petry is a results-oriented Senior Executive Producer with extensive experience in project and film development, digital media (games), Broadway fund raising, and film and project financing for the global entertainment industry, successfully bringing qualified investors together with quality media and entertainment content.
Gail is currently executive producing the video game based on Blazing Samurai, an animated film produced by Rob Minkoff and starring Samuel L. Jackson, Michelle Yeoh and Michael Cera. She is also executive producing several major motion pictures, including the animated franchise A Few Good Spoons directed by Alex Williams; Drawing Inspiration, The Chuck Jones Story, a feature documentary about the creator of Warner Bros' iconic Looney Tunes characters; and Kona, a family film based on the true story of a young girl who rescues a dolphin. Gail was also an executive producer of In the Life of Music, which was recently selected as the Cambodian entry for the Best International Feature Film at the 92nd Academy Awards.
An entrepreneur at heart, Gail has also been a successful real estate investor and is CEO of Health and Wellness Solutions, LLC, which offers health related cutting-edge technology and nutrition.
Gail recently joined the Sam Houston Southwest Film Investment Fund as an advisor to its Board of Directors and as an executive producer on several major motion pictures currently in development, including The Mullahs Storm, Alex in Aqualand and Bronx Zoo.
Back to our Team »