Our Team
Richard L Fox
1st Assistant Director, Director and Board Advisor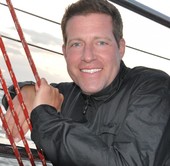 RICHARD L. FOX, started in the entertainment business as an actor at the age of 5. It didn't take long until his interest turned to the inner-workings that were taking place behind the cameras.
Richard has worked on more than 50 motion pictures and television shows, as Producer, Director and often as a First Assistant Director. He has worked and collaborated with such notable directors as Alexander Payne (THE DESCENDANTS - George Clooney), Sylvester Stallone (THE EXPENDABLES - Stallone, Statham, Rourke, Willis) and John Woo (RED CLIFF). These Relationships have given Richard the ability to learn and hone the craft of filmmaking. Richard has guided many films through the production process including, THE PAPERBOY Dir. Lee Daniels (Nicole Kidman, John Kusack, Matthew McConaughey), OLYMPUS HAS FALLEN Dir. Antione Fuqua (Morgan Freeman, Gerard Butler, Erin Eckhart), DONNIE DARKO, THE COOLER (William H. Macy, Maria Bello, Alec Baldwin), THE MATADOR (Pierce Brosnan, Greg Kinnear), BREACH (Chris Cooper, Ryan Phillippe), KING OF CALIFORNIA (Michael Douglas, Evan Rachel Wood), HUNG Pilot (HBO), SHE'S OUT OF MY LEAGE, and THE ICEMAN. These productions have taken Richard all over the United States and to more than 10 Countries. Richard is currently living in California with his wife and their son.
For more, view Richard at IMDb.
Back to our Team »