Friday, June 21, 2019
SAM HOUSTON FILM STUDIOS IN FINAL DISCUSSIONS
Houston's own film and TV studio complex considers University of Houston's campus
for its home base
HOUSTON, TX (June 21, 2019) – The University of Houston is in final discussions with the Sam Houston Southwest Film Investment Fund for the location of the Fund's proposed Sam Houston Film Studios complex on approximately 17.5 acres of University land located on its main campus.
The proposed building site is adjacent to the University's Jack J. Valenti School of Communication and would include a new, four-story parking structure for both University and Studio use with space for up to 600 vehicles.
The proposal under discussion remains subject to final approval by The Texas State University System's Board of Regents. Other possible locations under consideration include sites in Austin, Dallas and San Antonio.
Current designs for Sam Houston Film Studios boast five sound stages, adjacent workshop facilities, production offices, dressing rooms, conference rooms, rehearsal studios, editing suites, screening rooms, as well as flex space to accommodate any size film or TV production.
"Having a strategic alliance with a state-of-the-art motion picture studio complex right here on campus would bring incredible added value to the University's School of Communication," exclaimed former Board of Regents Chairman Welcome W. Wilson, Sr. "It would also greatly benefit the city of Houston by attracting a larger workforce to the area while growing the local economy."
Sam Houston's EVP Production and Development Steven Jon Whritner added, "The motion picture industry is a global, $40 billion dollar a year business. We believe it's about time Texas, and Houston in particular, got a larger slice of the pie. Our wish is to attract more quality production to the state and the economic benefits that go along with it by offering the finest infrastructure and talent available. If we can accomplish this mission while enhancing what the University of Houston has to offer its students and faculty, so much the better."
Similar strategic alliances between major film studios and universities exist across the U.S., including University of Southern California's relationship with 20th Century Fox; the New York Film Academy's satellite operation on Universal Studios' lot; and Brooklyn College's Graduate School of Cinema's partnership with the newly expanded Steiner Studios in New York City.
In addition to the University of Houston having direct access to Sam Houston Film Studios' facilities whenever production space is available, PBS station KUHT and NPR's KUHF, which currently share offices and studio space in the Melcher Center for Public Broadcasting on the University's campus, would relocate their operations to the newly constructed studio complex.
Developer for Sam Houston Studios is currently anticipated to be Gerald D. Hines, with Texas based SpawGlass anticipated to be the project's Architectural Engineer and Project Manager.
The Sam Houston Southwest Film Investment Fund was established to promote film and TV production in the State of Texas and throughout the Southwest region of the United States.
For more information regarding the Sam Houston Southwest Film Investment Fund or Sam Houston Film Studios, contact info@samhoustonswfilmfund.com.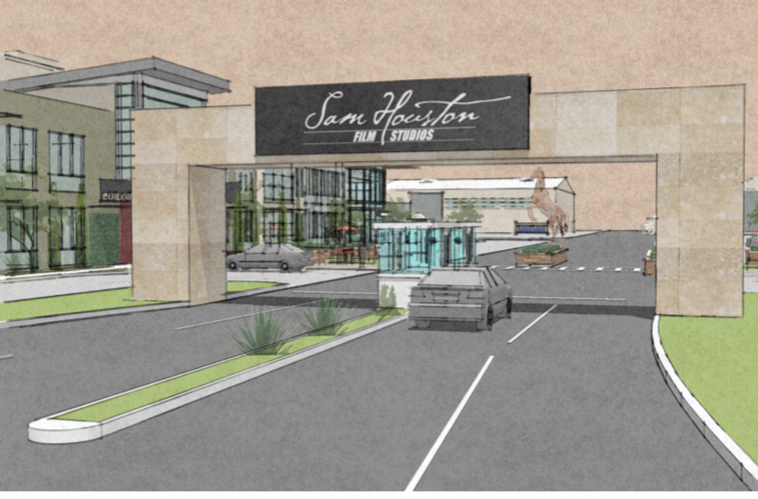 Back to
Press Releases